Hanoi, one of the most beautiful of the colonial Indochinese cities, is often the start or end point of a trip to Vietnam, and what a great welcome or farewell it is. However with a population of 7 millions people, sometimes you might find it hard to have a quite place. These are top 3 places you must visit and food over there.
SAPA
Sapa ranks along Ha Long Bay and Hoi An in terms of attracting tourists solely on the merit of its natural beauty and surrounding attractions. It's particularly rich in opportunities for treks, homestays and (on clear days) the kinds of panoramic views that leave travel writers searching for fresh adjectives and a larger camera memory card.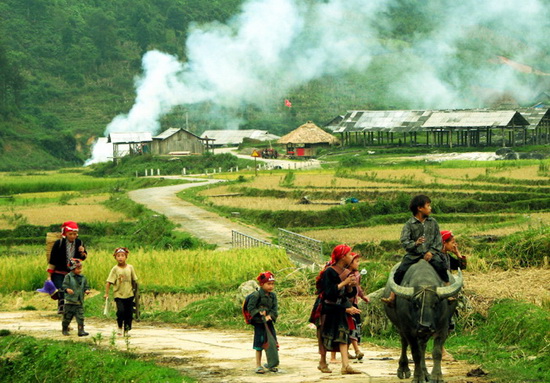 NINH BINH
Ninh Binh is an outstanding destination with stunning karst landscapes of the Tam Coc valley and Cuc Phuong National Park. The areas is also known as the "Inland Ha Long" and Trang An sites. Escape the stresses of the city for a couple of days into an area that compliments a mix of adventure and relaxation. This trip is perfect for all types of travelers including families and groups. The bikes are fully ridged standard bikes for ease of travel. Fully supported by a van covering a distance of 60 km. The trip is very flexible if you fell like covering more or less distance by bike
The Ninh Binh area is famous for its mountain goat meat (look out for 'de') and crispy rice (com chay) and you will see signs for both all over the place. Menus in hotels and in tourist-orientated restaurants are in English, but if you want try elsewhere we'd suggest you take a phrasebook with you.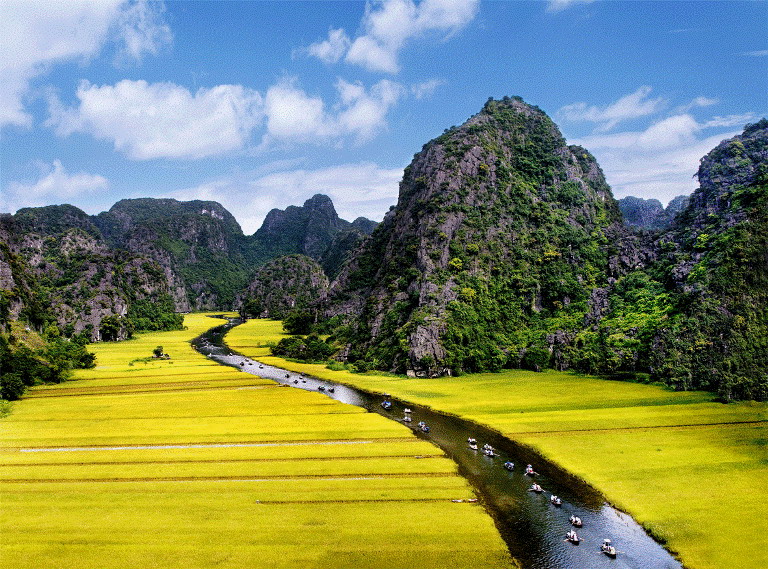 MAI CHAU
Mai Chau valley is a perfect place to experience Vietnam's village life in a remote setting. Mountain bikers will love this trip for the variety of trails - from good single track paths, undulating rough jeep trails to some climbs that are rewarded with ultimate descents.
You definitely should try Lon cap nach. They are raised naturally by the minors there. It can be cooked by different ways, but grilling is the best. A Grapefruit leaves pork roll is a speciality of Muong minors. Bacon is cut into pieces that are equal to knuckles. Every piece is wrapped by half of a grapefruit leave, which then grilled on coal. During the cooking, the flavor of the pork is added by the leaves' aroma.